Post Winery is nestled in the heart of our state's Arkansas River Valley, just a few miles south of Exit 41 on Interstate 40. Our tasting room and retail store is well-stocked and amiably staffed, and has a decidedly local flavor.
Less than a mile up the road is St. Mary's Catholic Church, built of locally-quarried sandstone in 1901. Marvel at  the sweeping view of western Arkansas that includes Mount Magazine, Subiaco Abbey, and on a clear day, Queen Wilhelmina to the southwest. 
Post Winery is a two hour drive or less from Little Rock, Fayetteville or Fort Smith, three hours from Oklahoma City, five hours from Memphis, and about six hours from Dallas, Texas. Plan a trip soon!
Click below for lodging information.
From Interstate 40, take Altus exit 41, Continue south 6 miles on Hwy 186 to downtown Altus, Winery will be on your left. From US 64 in downtown Altus, go one block north on Hwy 186, POST Winery will be on your right.
POST Winery
1700 St. Mary's Mountain Rd.
Altus, AR 72821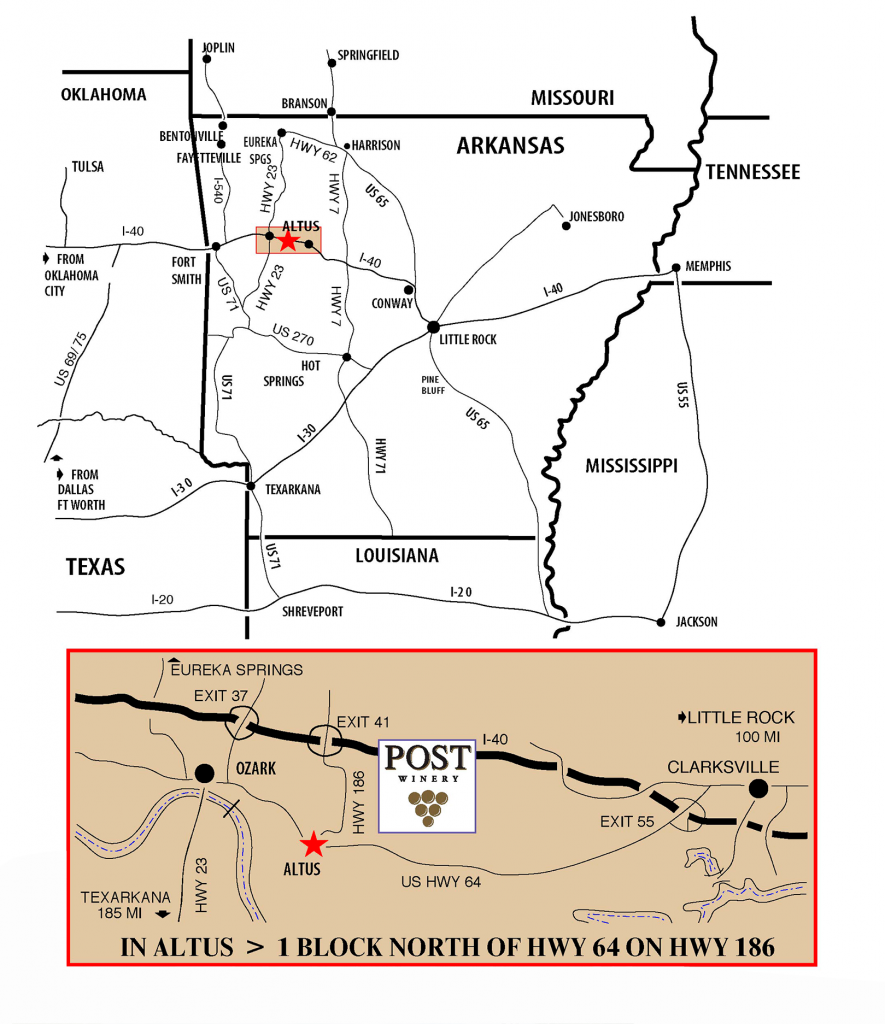 Monday: 9:30 AM – 5:00 PM
Tuesday: 9:30 AM – 5:00 PM
Wednesday: 9:30 AM – 5:00 PM
Thursday: 9:30 AM – 5:00 PM
Friday: 9:30 AM – 5:00 PM
Saturday: 9:30 AM – 5:00 PM
Sunday: Closed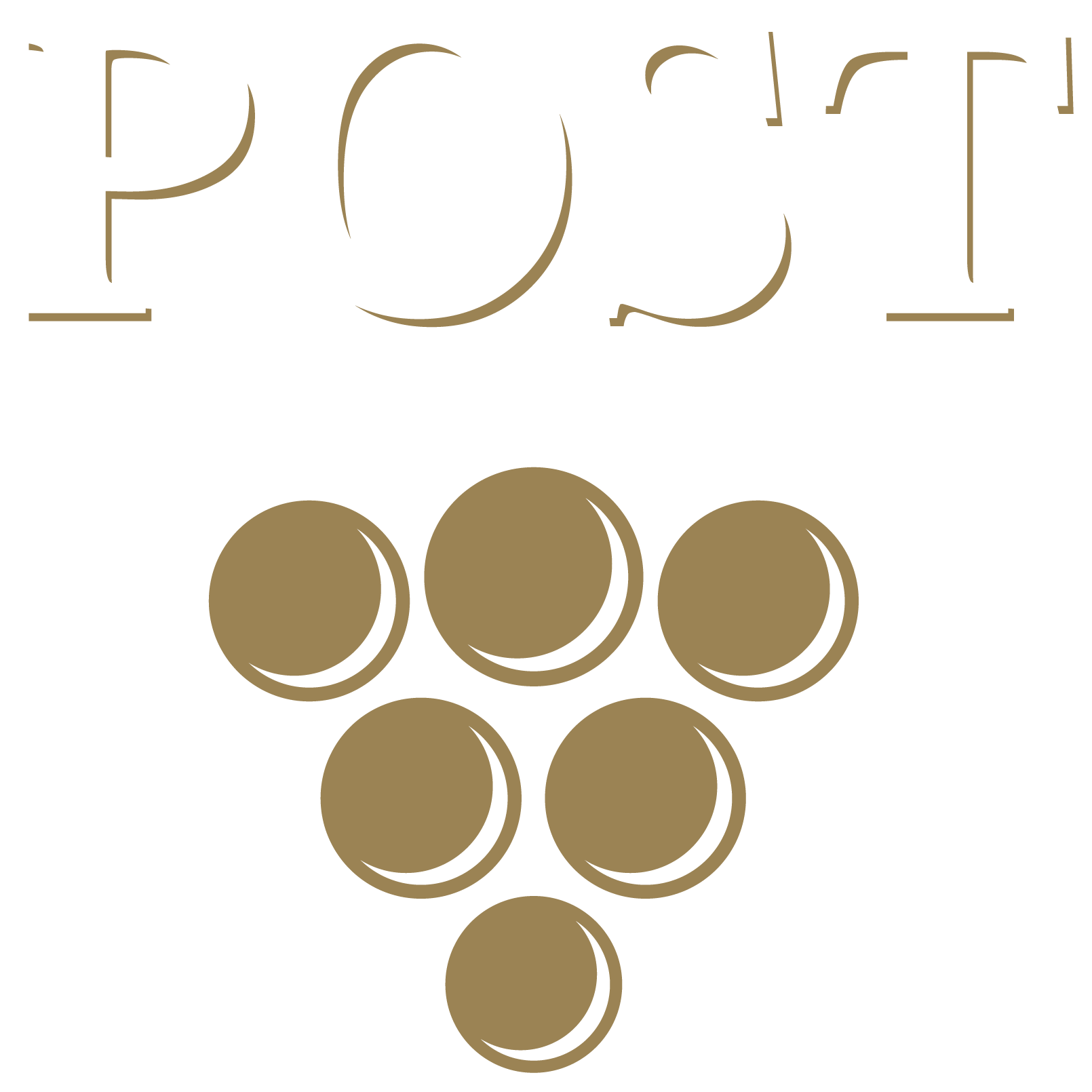 1700 St. Mary's Mountain Rd.
Altus, AR 72821